Capy Inc. (Headquarters: Chuo-ku, Tokyo, Representative Director: Manabu Juichitani, hereinafter Capy), a security startup that provides unauthorized login countermeasure tools such as "Capy Puzzle CAPTCHA", has IPA (Information-technology Promotion Agency). We support the STOP !! Password Reuse !! Campaign 2019 (October 7-) implemented by Japan Computer Emergency Response Team Co., Ltd. and JPCERT / CC (JPCERT Coordination Center).
By reusing the same account ID and password for multiple Internet services, damage caused by unauthorized login to the Internet service continues to occur. For details on countermeasures, see "Dangerous password pitfalls and countermeasures you should know."
Initiatives of Capy Inc.
Capy Inc. is conducting research and development of cloud-type unauthorized login, unauthorized access, and spoofing countermeasure services represented by puzzle CAPTCHA with the mission of "Security for All", and all people can feel secure in web services through information security technology. We aim to realize a society where people can live affluently.
So far, we have won more than 10 awards at prestigious conferences in Japan and overseas, and services such as puzzle CAPTCHA and avatar CAPTCHA use bots such as unauthorized login and access of major credit card companies, game companies, portal sites, etc. It is widely used as a countermeasure against CAPTCHA attacks.
In addition, Capy Inc. provides cloud-based services "Capy Puzzle CAPTCHA" and "Capy Avatar CAPTCHA" to prevent unauthorized access, unauthorized registration, mischief, etc. from machines (hereinafter referred to as bots) on websites and smartphone applications. We are here. By checking the answers of puzzles and avatars that are kind to people and difficult for bots, unauthorized access from bots caused by reusing the same account ID and password can be prevented. Easy-to-operate "Capy Puzzle CAPTCHA" and "Capy Avatar CAPTCHA" can be applied not only to login but also to inquiries, membership registration, purchase, etc., providing high security for all end users.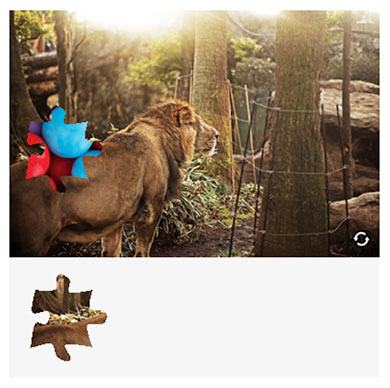 「Capy Puzzle CAPTCHA」